Enhance your personal wellbeing and spiritual growth at "healing" events which showcase talented musicians, sound oracles, and energy healers.
FREE!! PUBLIC TALK at River Valley Coop:
"End Chronic Back Pain without Pills, Shots, Surgery"
Tuesday, April 9 (6:30-8pm)
Lynne Ann Paterson, Therapeutic Yoga Specialist and Holistic Health Coach
Learn about the unique holistic approach Lynne created to successfully guide people out of chronic back pain. She'll discuss four built-in healing powers that every human has, but few know how to activate. Discover the #1 missing element in healthcare that keeps you stuck in a cycle of chronic back pain. Learn what you can do to regain control of your health and finally
put an end to chronic back pain without pills, shots or surgery.

RSVP: River Valley Coop: 413-584-2665

______________________________________________________________________________

SACRED SOUND HEALING EVENTS:
These powerful sound healings are designed to create sacred space to set personal intentions, enjoy group meditation and experience collective healing. Specific harmonic frequencies and vibrations of sound are scientifically proven heal the physical body and open one's Consciousness to higher realms, thus expanding one's understanding of reality. Alchemical experiences provide healing for both individuals and the planet.

All Sound Healings will help you:
* Traverse the 'inner landscape' to access deep wisdom
* Release old patterns of negative energy
* Reconnect to your God-nature and Soul-Self
* Experience subtle states of awareness
* Deeply relax, unwind tension, dissolve stress

Saturday, April 13: "In The Moment" Sound Healing
Joa Agnello-Traista, Julian Traista, and Scott Halligan (cello)
Bask in the sublime frequencies of Crystal & Tibetan bowls, Koshi chimes, Sansula infused with sacred mantra. Mellow into 'oneness" accompanied by guitar and cello.?Honor mother earth and hold space for planetary healing on all levels, for all beings.
RSVP Tickets: $25/person (Doors @ 6:45pm, Sound @ 7pm)
We will honor mother earth and hold space for planetary healing on all levels, for all beings.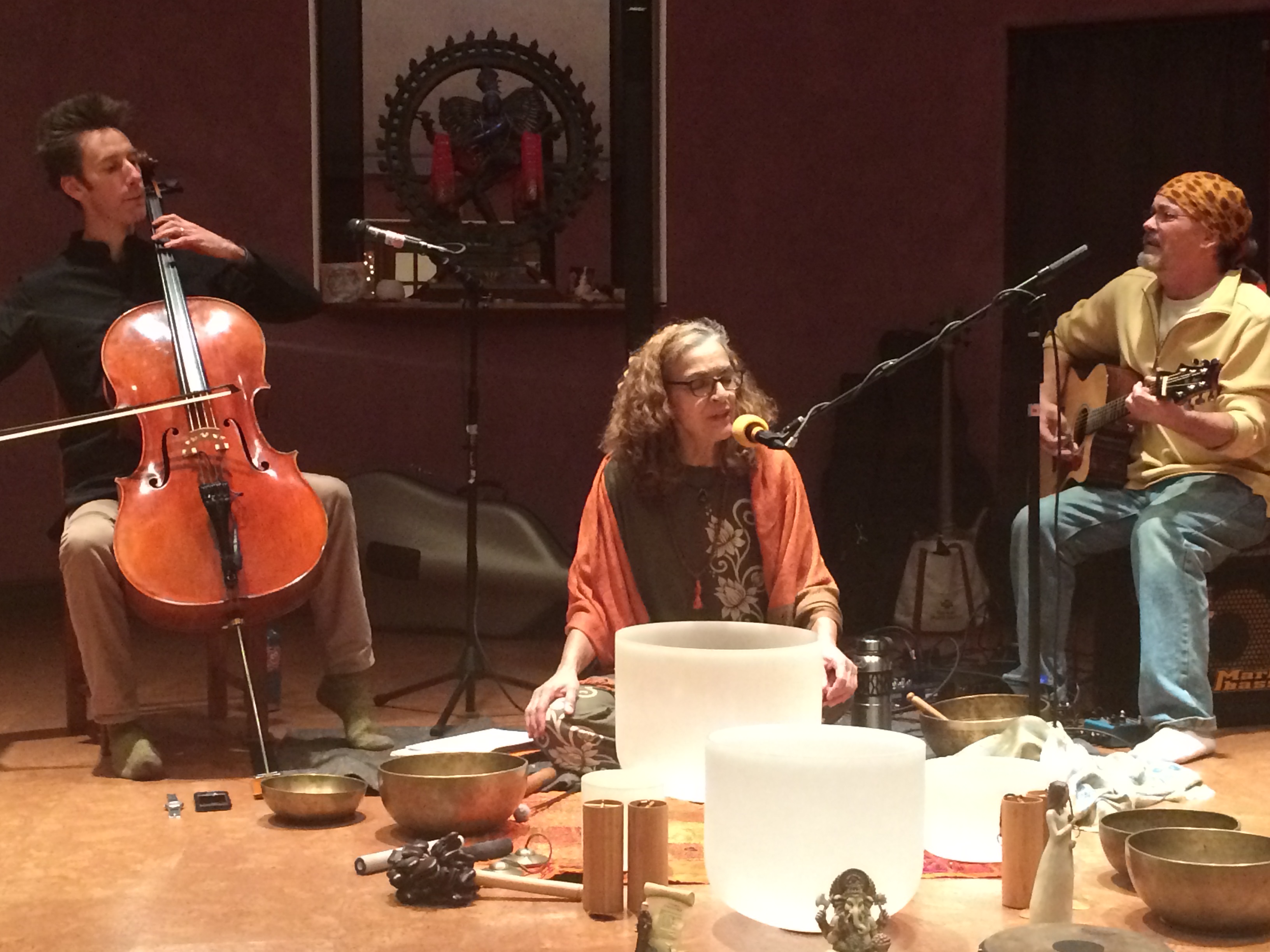 --------
Saturday, May 4: "Sonic Harmony" Sound Healing
Lynne Paterson and George Nager
We love energy healing and are passionate about the way sound is used to heal body, mind and spirit. Our crystal bowls vibrate at frequencies of 432Hz and 440Hz which beget states of LOVE and CHRIST CONSCIOUSNESS. Your whole being will absorb these frequencies and use their energy to create healing, wholeness and peace. Crystal bowls, native frame drum, ceremonial Cree rattle, guitar and vocal overtones.
RSVP Tickets: $25/person (Doors @ 6:45pm, Sound @ 7pm)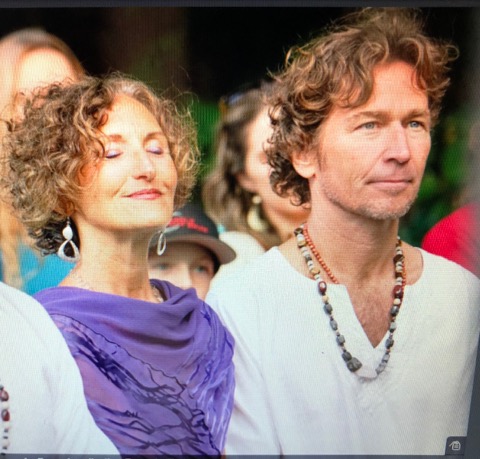 -------
Saturday, May 18: Gong Temple
Howard Rosenberg, Dawn Horbal, Sherry Ziter
Our friends from the Anahata Schoolhouse offer their beautiful souls and songs for the first time at Prakasa. Don't miss this event. Howie will lead a group meditation, then bathe us with his symphonic gong - these tones designed to balance the chakras, and the experience is a tsumami of sound that washes away all stress. Dawn and Sherry play Koshi chimes and crystal bowls to lull you into a state of peaceful bliss.
RSVP Tickets: $25/person (Doors @ 6:45pm, Sound @ 7pm)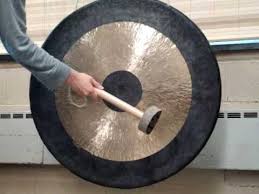 TESTIMONIALS:
"I don't typically experience remarkable healing, but at the recent sound healing, what I thought what might have been a torn rotator cuff magically healed. Immediately after the event, it was 80% better. I was able to reach for the car radio button without any soreness at all. And a day or two later, my shoulder pain was completely gone! Amazing!! Thank You!" - David.