The benefits of yoga and qigong are immense. You'll feel younger, healthier, happier and these practices will heal your body, refresh your mind, and restore peace to your soul.
Winter 2019 Courses:

I. Yoga for Beginners:
Lynne Ann Paterson, ERYT-500, certified yoga instructor

Learn the basics of a well-rounded beginner yoga practice in this entry level course. Yoga for Beginners is suitable for you, if you're brand new to yoga, out of practice, or prefer a slowly paced class. Each course has a specific focus, so you can become familiar with different groups of postures. Over the course of a year, you'll learn the major poses and build a solid foundation to practice. When you're ready for more challenging poses, or a more athletic pace, you're welcome to move into our other yoga classes.

Yoga for Beginners - The Art of Deep Relaxation (Restorative Yoga)
January 14 - February 25
Mondays @ 6:00-7:15pm
Course $96/person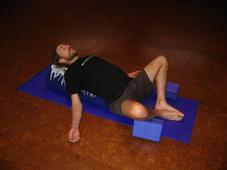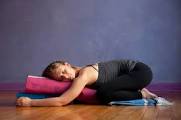 Our Winter 2019 Course will focus on the "Art of Relaxation" with the practice of restorative postures. This style of yoga uses lots of props (blankets, bolsters, blocks, eye pillows to support the relaxation of body and mind. In each class, we'll stretch open specific parts of the body to prepare for a specific sequence of restful poses. You'll learn deep breathinng techniques to expand your awareness and 'yoga nidra' to focus your attention, in order to enter a state of deep repoise. In this quiet state - stress dissolves, the nervous system resets, and deep healing occurs. Restorative practice is perfect for the Winter, when the body needs rest and nourishment and after injury, illness or exhaustion.

QUESTIONS? Click here and send me an email.

Course include:
* Natural breathing and basic alignment in simple postures.
* Mindful movement to transition between poses.
* Simple alignment instructions to increase self-awareness of body and breath,
and bring you more ease in each pose.
* Use of props and modification of poses to accomodate your body.
* Deep relaxation in every restorative pose.

Registration is open. Please register by January 12.
Course Fee: $96/person for 6-week Winter course.
*This course covers 7 calendar weeks, to allow for one snow storm cancellation day.


_________________________________________________________________________________
II. Qi-Gong Course:
George Nager, certified qi-gong instructor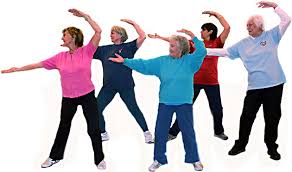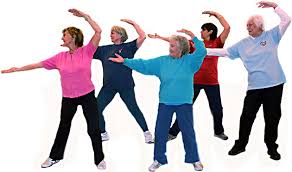 Qigong is a well kept secret to self-healing. Anyone, at any age or level of fitness can enjoy it. It's easy on the joints, circulates blood and lymph without breaking a sweat, and is very meditative..Qigong practice will boost your entire immune system and promote health, balance, peace and suppleness. Regular practice enhances mindfulness and speeds healing, no matter what is aliing you. In this series, you'll learn and practice the Level 1 forms of qigong. No experience is needed. No special clothing required. You may wear street clothes, but do dress comfortably.

Qi-Gong for Beginners
January 5 - February 23
Saturdays @ 10:30am-11:30am

Qigong is:
* Performed standing. It may be practiced seated in a chair, if necessary.
* Very gentle - the movements slow and meditative.
* Healing: No stress is ever placed on the joints.
* Perfect for seniors or anyone wth limited mobility/stiffness/tension.
* Suitable for those recovering from an injury.
* Guaranteed to leave you feeling peaceful, serene and calm.
* A traditional healing modality from China.
(Used instead of needles or medication to effectively treat many types of illness.)
Registration is now open. Please register by December 31.
Course Fee: $120/person for 8 week course.